---
ALLIED AVIATION RESOURCE CENTER
>
AUSTRALIA
>
PREVIOUS PAGE
---
Mervyn C. Shipard
---

Mervyn C. Shipard

Wartime Rank: Flight Lieutenant
Squadron: 89, 68, 69
Victories: 13
Awards: DFC & Bar
Theaters: N/A


---

Born: N/A
Passed: March 1, 2003
Remarks:
Nightfighter Pilot
- Radar Operator: Sgt. D. A. "Douggie" Oxby
Mr. Oxby currently resides in Canada.

---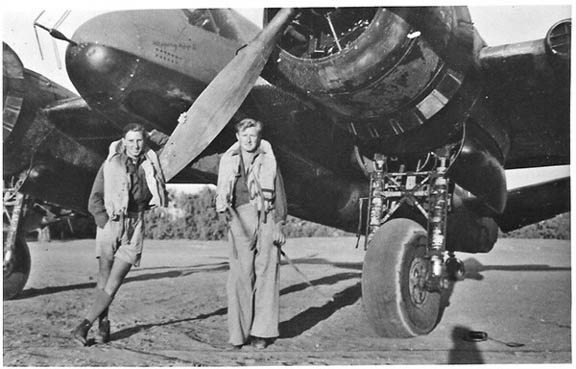 Shipard (right) and Oxby (left) in front of Slippery Ship Mk. II.

---
Sources:
Ness, William N. - The Allied Aces Of World War II, 1966, Arco Publishing Co., Inc., New York
John Shipard

---